Of ik zin had om een give-away actie online te zetten ter ere van moederdag? Wel, als ik mijn lezers kan plezieren, dan graag. En wat quality-time met je moeder of dochter, waarom niet?
De dochter is er hier nooit gekomen, en mijn moeder heb ik veel te vroeg moeten afgeven. Ik kan alleen maar aanraden om werk te maken van die quality-time, beter vandaag dan morgen!
Blijkbaar zijn er in het verleden wel wat moeder-dochter films gemaakt. Kijk wat ik vond:
Misschien moet je gewoon je moeder één van die films cadeau doen (dat is eens iets anders dan bloemen of pralines)?
En nog beter:
20th Century Fox Home Entertainment geeft een arrangement* weg voor het Spa Sport Hotel ZUIVER** voor jou en je moeder!

Wat moet je doen? Zeg in de commentaar onderaan welke film jouw favoriete moeder-dochter film is.

Op zaterdag 24 mei maak ik de gelukkige hier bekend.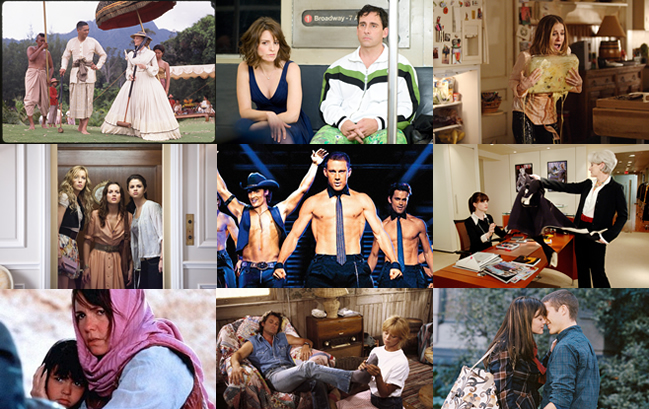 * Het arrangement: Entree tot de spa vanaf 10.00 uur, gebruik van geurend scrubzout, deelname aan sauna opgietingen, ontvangst met koffie/thee, Garra Rufa fish experience of zonnenbank (10 min.) en luxe lunchbuffet met live cooking.
** Spa Sport Hotel Zuiver: Deze luxe spa ligt aan het Amsterdamse Bos en beschikt onder meer over 8 sauna's, diverse whirlpools, aromabaden, caldariums, een 40 meter lang zwembad en rust- en relaxruimten. De ideale plek voor een dagje uitgebreid ontspannen. Misschien te combineren met een citytripje Amsterdam?