Today I will be happier than a bird with a french fry is de naam van een nieuwe blog die me de afgelopen weken onder ogen kwam. Ik zie wel meer blogs passeren, maar deze blog kon mijn aandacht vasthouden. Was het omdat ik pas nog het Project Geluk van Gretchen Rubin las?
Een blog enkel en alleen over geluk of hoe je ervoor kan kiezen om gelukkig te zijn of gelukkiger te zijn. Echt iets voor mij, maar misschien ook voor jullie. Allen daarheen!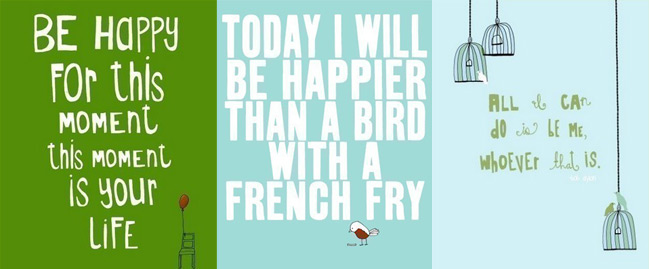 En de mooie posters? Die zijn van Studio Mela.