In the end … a woman always gets what she wants …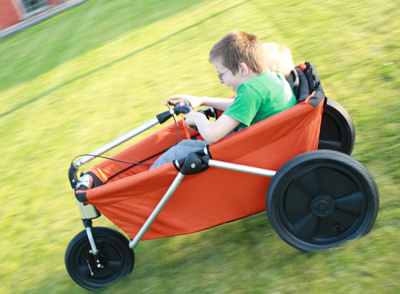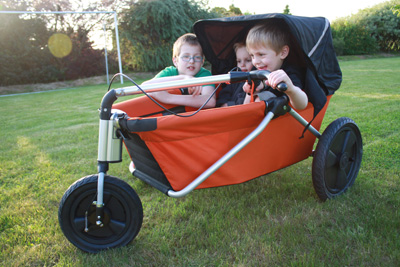 En bij deze ben ik dus muilezel af en is het vechten om deze bolderkar te trekken. Jawel, ik heb manlief uiteindelijk toch kunnen overtuigen deze Coocarooc Breeze aan te schaffen (er was een speciale actie waarbij er nog wat extra korting te rapen viel) en hij (de man dus) is ondertussen al bijna enthousiaster dan mij. Vrijdag en zaterdag werd er al heel wat afgeracet in de tuin (want het is ook een "speelkar") en zondag was de eerste vuurdoop … Mechelen Speelstad.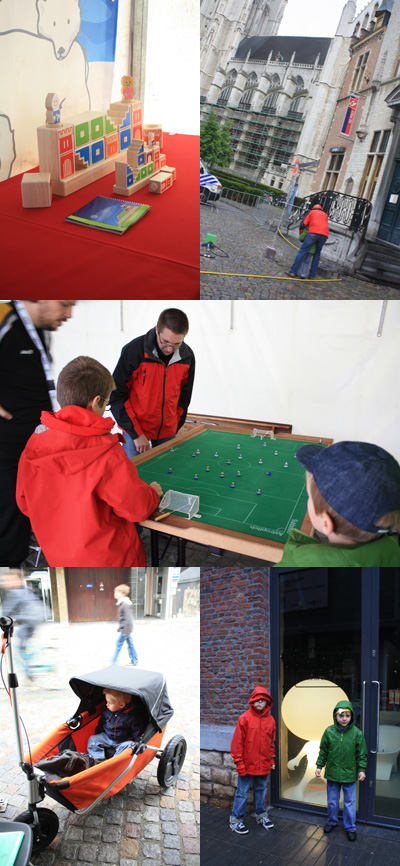 En Mechelen Speelstad was leuk, lekker nat en weinig volk (in de voormiddag toch) dus … nooit wachten of aanschuiven …
En zodra de bolderkar ingeburgerd en grondig getest is, mogen julle hier ook een review verwachten.
Update: de review kan je ondertussen hier vinden.