Geen rood, goud of zilver, dit jaar doen we 'fluo' met Kerst: een fluo pomponnekesboom, ster en dito slingers. Ondertussen hebben we ons eerste feestje achter de rug en de tafeldecoratie was natuurlijk ook … fluo, tot de leuke cactusjes toe. Ik ben helemaal weg van die wonderlijke felgekleurde cactusbloemen. Geweldig, niet?
Fijne Kerstdag morgen!
En wie tips heeft om
* fluo spullen deftiger op een foto te krijgen
* mooie ronde pomponnen te maken (in plaats van onze ovale versies)
ze zijn altijd welkom!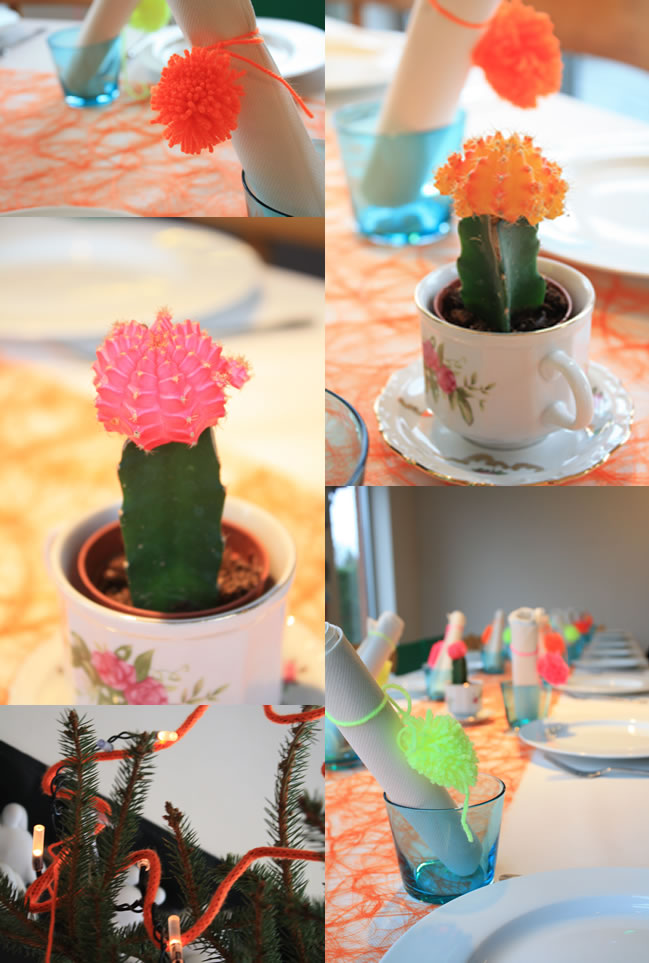 Ik las erover hier , hier en hier. Hoe je door al het moois op internet, soms vergeet de schoonheid in je eigen huis te zien. Dus zo af en toe, hier een paar foto's van een paar mooie hoekjes of kantjes huize vierenveertig.