Een speciale dag vandaag … 23 mei 1998 staat er in onze trouwring gegrift. 13 jaar getrouwd vandaag!
De foto's hangen nog altijd aan de muur (hoewel het niet altijd even fijn is geconfronteerd te worden met de jonge, levendige, rimpelloze versie van mezelf).
Hangt jullie trouwfoto ook nog aan de muur of is die ondertussen naar een donker hoekje verhuisd?

En deze pareltjes vond ik in ons album (dat wel al in een donkere kast is beland). We hebben ons in ieder geval geamuseerd, die 23ste mei 1998!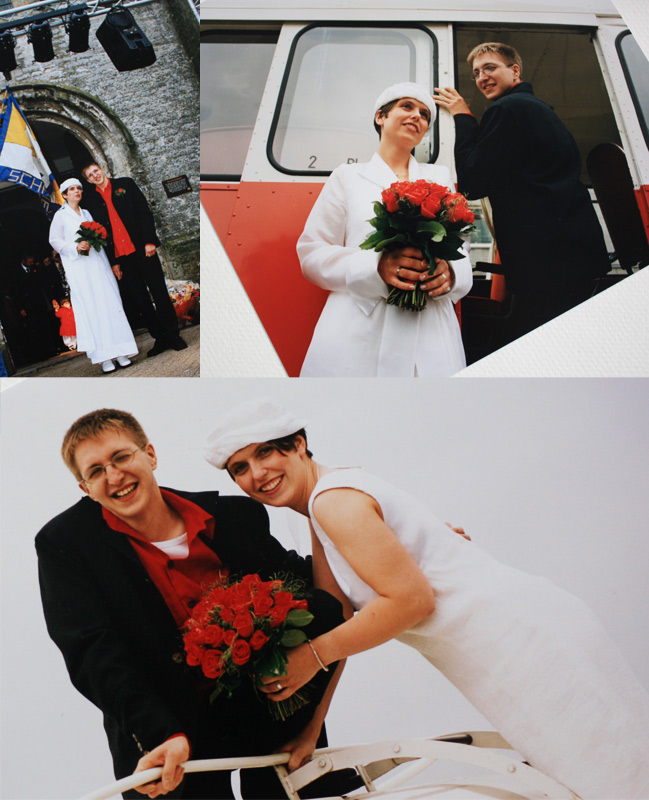 Ik las erover hier , hier en hier. Hoe je door al het moois op internet, soms vergeet de schoonheid in je eigen huis te zien. Dus zo af en toe, hier een paar foto's van een paar mooie hoekjes of kantjes huize vierenveertig.